Methodist Healthcare – San Antonio invites you to become a lifesaver!
By joining the Donate Life Texas donor registry, you give hope to thousands of people awaiting the transplant they need to survive.
Registering to become an organ, eye and tissue donor records your decision to be a donor. Your generosity can save as many as 8
lives through organ donation and bring sight and healing to up to 75 people through cornea & tissue donation.
It only takes moments, yet means a second chance of a lifetime.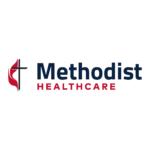 Spread the word
https://www.donatelifetexas.org/sahealth/