Jesse was my high school sweetheart and became my soulmate and the love of my life.
He was born in Mexico and came to the US with his family when he was small. He grew up to be a handsome, smart, hardworking man. He could fix anything with a motor and he loved old country and rock music. For 27 years, we built a life together filled with the joy of our three children and a new grand baby.
On a Saturday in November last year, Jesse and I took a single day off from work, just the two of us. We did things lots of couples do – went to the flea market and grabbed a bite to eat. We also visited the pond where we used to take our kids to feed the ducks when they were little. We just sat and talked.
He talked about how proud he was of our children. About how grateful he was to have me at his side through thick and thin. About how life moves too fast to live with regrets. It was one of those precious moments when our souls did all the talking.
It was a day I will hold in my heart forever. As it turned out, it was our last day. That evening, my beloved Jesse suffered a massive brain aneurysm. The doctors did everything they could, but he was just gone.
My faith and my family keep me going, now. I think about Jesse and miss him every day, but I find comfort knowing that Jesse made the choice to help others – he became a donor and his kidneys and liver have each given someone else a second chance at life.
Long before that Saturday in November, we had talked about donation and he – like so many other people – had gotten caught up in the myths. Since I am a medical assistant, I was able to give him the facts. The next time he renewed his license, he said he remembered our talk and signed up.
His funeral was on a cold, rainy day and the church was filled to overflowing with people whose lives he had touched over the years. That's the kind of person he was – someone so loved and respected. And now, his generous spirit lives on through the lives of those who received his gifts of life.
He's a hero to them. And, to me.
To My Jesse – your Momma Doll loves you!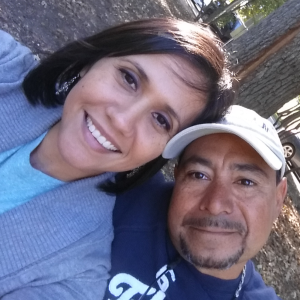 Share the story