Liver Recipient – Palmview, TX
Born with a chronic liver disease, there was no hope that Shantel would survive.
She was only 10 months old when she received a liver transplant that saved her life.
Shantel remains deeply grateful for the second opportunity made possible by her Hero Donor. Today, she plays just like any other fun-loving 6th grade student, enjoying life.  As an aspiring singer, Shantel hopes one day to personally thank the family of her donor in person.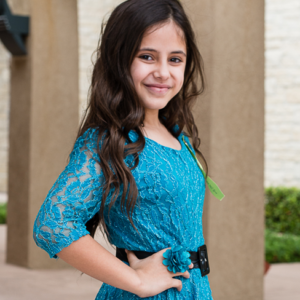 Share the story