Six-year-old Raven Goff died after being involved in a tragic accident. Her giving spirit lives on after her parents made the decision to give the gift of life.
The accident left Raven with a traumatic brain injury. When the hospital staff asked Raven's parents if they had ever considered organ donation, they both said yes. "It was never a reservation or a second thought. If Raven could help in any way, that was the step we wanted to take," said Tanner Trujillo, the girl's mother.
Although Raven's parents say their daughter's death was a tragedy, they believe organ donation is the ultimate gift she could give. "Every single day, I told her, baby girl, you're going to change this world. And I know as hard as this is right now, she's already changed this world," says Shane Goff, Raven's dad.
Raven left a lasting legacy helping to save the lives of six patients through the donation of her heart, liver, two kidneys and pancreas, along with her corneas which gave sight to two small children.
View Raven's story on WFAA-TV (ABC) 8 DFW, click here.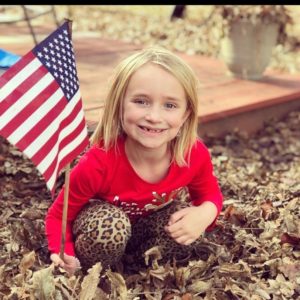 Share the story