The day I learned I needed a transplant changed my whole perspective. Three little words from my doctor – Idiopathic Pulmonary Fibrosis – shook my world. Fear charged through my mind like the running of the bulls in Pamploma. Confusion was close on its heels as I struggled to even spell the words, let alone understand what they meant.
In time, the shock wore off and I began to learn more about IPF. Though what I learned wasn't good, I became determined not to roll over and play dead. But, despite the best care, my condition deteriorated and I was added to the transplant waiting list in December 2011.
After my transplant in 2012, I was committed to making use of every second my donor had given me. In hindsight, maybe I was too committed. I pushed myself so hard to recover that I was in and out of the hospital a lot, eventually being admitted with kidney failure. It was on that visit my wife and I found a flier for the 2014 Transplant Games in Houston.
The Transplant Games helped me learn to balance my health needs and my drive to live at top speed. With the support of my wife Nicole and a close friend Andrea, I finished the 5k walk – remarkable since it was the first time I had walked for more than 6 minutes since my transplant. Encouraged, I went on to compete in poker and bowling. I also promised myself to return to the 2016 Games with a friend and fellow transplant recipient, Van.
Before the Games, I was a very small and fragile man. Preparing for and participating in the Games and getting to meet so many people with a similar experience was the best medicine anyone could receive. Well, almost. Last summer, the very best medicine came from my daughter, Madelyn, who donated her kidney to me.
I owe my life and everything to God, my daughter and to my donor and his or her family. Though it's been a hard road, I'm so thankful. As a teacher, I often have students and parents who struggle with health issues. When I share my story, it's like they can see a light at the end of the tunnel. One of my favorite novels to teach is "Frankenstein" because I can talk about my transplants, joking with the kids that I, too, am made up of recycled parts.
Many of us have no idea of our role on earth. I have a number of friends who are now pastors or are active in their churches. For a long time, I felt guilty because I was serving the Lord the same way they were. But now, I know my role is to tell others how a healthy man can be stricken, and how faith and the gift of life can restore him to a productive life as a husband and father.
Melvin Morrison – Double Lung and Kidney Transplant Recipient
Hometown, Texas
Team Texas, Transplant Games Participant 2016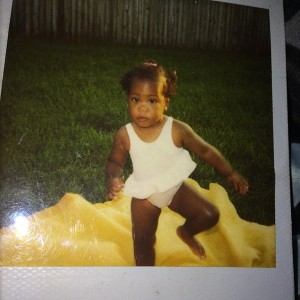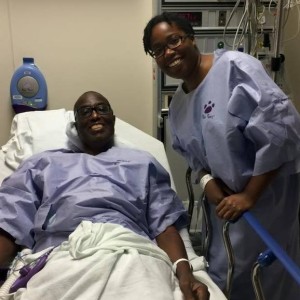 Share the story