In 1995, I moved to Texas to finally get the freedom from my parent's every kid dreams of. During this time of building residency, prior to attending college, I knew I had to get a job. During the interview process, I received a drug screening, this screening revealed that I was drug free, but also showed that I had very high levels of protein in my body. After waiting to gain health insurance from my employer, several more tests, and more doctors' appointments, I was finally sent to a specialist. As a 19 year old, this was very much a whirl wind process. There were a lot of tests, ultrasounds and many other diagnostic activities that finally led to the diagnosis of kidney problems from hydronephrosis.
Though I attended regular doctor visits following this diagnosis, I was pretty active throughout the years after my diagnosis and I was even traveling weekly as a consultant. It was during one of my weeks traveling that I received a call from my doctor that I was going to need a transplant soon. We started the process of getting me on the transplant list and looking to see if anybody close to me was a match. My brother Sam, without hesitation, immediately volunteered to get tested. He was a match! I continued to travel for work trying to finish up all my open activities when I got the call that I had to come home, at this point the transplant wasn't an option, it was a necessity. My kidney function had dropped and I needed to immediately begin the required surgery before the transplant. I changed my entire travel plan to reroute me back to Texas to begin the transplant process.
Because of the hydronephrosis, I had to have a bi-lateral nephrectomy (both my kidneys removed) before I could have my transplant. This meant I would require dialysis for 6 weeks to recover enough before I could receive my brother's kidney. From the time my doctor told me it was time for a transplant to the date of my actual transplant was only 7 weeks. During this time we had to arrange for my brother who is in Utah to fly to Texas and arrange all the needed hotels as well as the appropriate arrangements for his surgery.
Following the recovery, I could notice the difference. I had more energy, I felt great, and no longer had the constant fear that comes with waiting on a donation. This transplant saved my life! There are many others out there who are waiting for the gift of life, so don't delay and signup as a donor. You could save someone's life too.
Nathaniel Winkler – 2006 Kidney Transplant Recipient, Team Texas Life Warriors, Transplant Games Participant 2016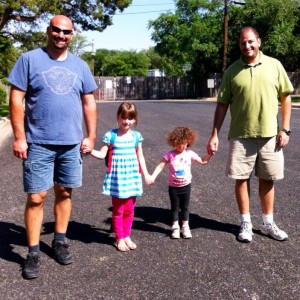 Comparta la historia