In 1995, I moved to Texas to finally get the freedom from my parents every kid dreams of. As I began building my life in my new home state, I interviewed and landed a job. As part of the process, I underwent a drug screening test which showed that I was drug-free, but had a very high level of protein in my body.
After waiting for my employer's health insurance coverage to start, taking several more tests, and have more doctors' appointments, I was finally sent to a specialist. As a 19 year old, this was very much a whirl wind process. Several tests and ultrasounds revealed I had Hydronephrosis, a swelling of the kidneys caused by obstructed urine flow. Left untreated, the effected kidney can be damaged even to the point of failure.
In the years following my diagnosis, I had regular doctor visits but remained active and traveled weekly as a consultant. During one of my business trips, my doctor called to inform me that it was time to begin the process of getting me on the transplant list. We also decided to see if anybody close to me might be a match. Without hesitation, my brother Sam immediately volunteered to get tested. He was a match!
As I worked to finish up outstanding projects and travel for my job, my need for the transplant began to take on more urgency as my kidney function declined rapidly. To prepare for the transplant, both of my kidneys would have to be removed first, followed by 6 weeks of dialysis while I recovered enough for the transplant from my brother. While I was recovering, my family arranged all the complicated logistics to get my brother from Utah to Texas and ready for the procedure.
Following the transplant, I noticed the difference right away. I had more energy, I felt great, and no longer had the constant fear that comes with life on the Transplant Waiting List. This transplant saved my life and I will forever be grateful to my brother for my second chance.
I'm lucky. There are more than 123,000 people on the US Transplant Waiting list right now. They are waiting to see if they will get a second chance. So, don't delay and sign up as a donor. Registering gives everyone on the list hope and for some, it will even save their lives.
Nathaniel Winkler – 2006 Kidney Transplant Recipient
Team Texas Life Warriors, Transplant Games Participant 2016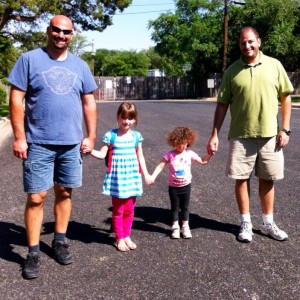 Share the story