Joan was an art teacher for 20 years but quit her job to pursue a career in art and achieved a fair amount of success before her vision began to fail in a big way. She knew she would eventually need corneal transplants. Finally, Joan got to the point where she could not function, including driving or any of her art activities. When the time came, Joan received a cornea and has healed to the point that she can see and function again.
Joan feels like it's a miracle that this could happen to her and is very grateful. She has been a registered organ and tissue donor all of her life, knowing that she would want to help others by donating so others could live on. Joan says, "the fact that it has finally happened to me is a very humbling experience, but I know that it's the right thing to do to help others."
"I am so grateful to the donor for returning me to my life and career," says Joan. She continues to make it a point to educate her friends and family on the importance of being a registered organ, eye & tissue donor.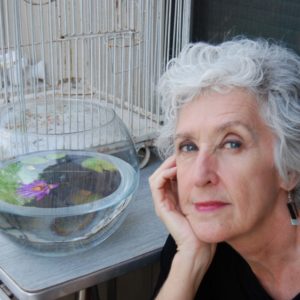 Share the story